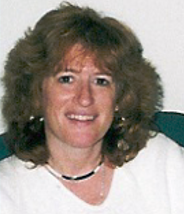 CEO, Entrepreneur/Inventor
is an entrepreneur, inventor of new products, author and was an Editorial Advisor/Columnist for the Pharmaceutical Manufacturing and Packing Sourcer International magazine. She is the creator of the world's first disposable cell phone (General Electric), the credit card phone, the programmable debit card, and the paper laptop. She is the only woman to be named a "World's Notable Inventor" by the World Intellectual Property Organization (WIPO).  Ms. Altschul has been CEO of her pharmaceutical company for ten years overseeing a global brain trust of scientists, physicians, clinicians and professional's in the development of therapeutics, diagnostics and devices. She leads the company's' Intellectual Property team in the creation and prosecution of patents. She has led the company's collaborations with the Department of Defense, the Veterans Administration, the National Institutes of Health/ National Institute of Allergy and Infectious Diseases, The National Cancer Institute and numerous Universities and Institutions. Ms. Altschul has been a serial entrepreneur and inventor for more than 35 years, encompassing multiple industries, having licensed more than 250 products around the world.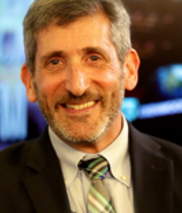 He is a physician/scientist and an international thought leader in clinical medicine (liver disease) and basic science (adult stem cells, human anatomy), publishing in top journals including Cell, Science, Nature, The Lancet.  He is a Professor of Pathology at a major New York City medical school. His recent elucidation of a completely novel anatomy of the human Interstitium garnered global attention. He has been a member of the Pop Test & Palisades Therapeutics family of companies from its inception and has been directly involved with development of all its inventions, devices, and pharmacological agents.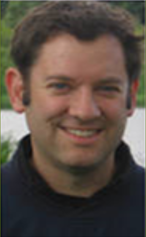 Start-up and pharmaceutical industry veteran, John M.H. Gregg, has extensive experience in forming and successfully exiting biotech companies.  His industry expertise of more than 35 years is in worldwide clinical development and commercialization of microbiological products, new anti-infectives, and oncology drugs, most recently with an FDA approval in September 2017 of Solosec (secnidazole).  He has spent much of his career directing the commercialization efforts for a large number of antibiotic, anti-protozoal, anti-fungal and anti-viral drugs as well as therapeutics in multiple other therapeutic areas, including immunology and oncology. Mr. Gregg established his reputation in senior marketing and new product planning roles at leading large drug companies including Pfizer, Novartis, Johnson & Johnson, and Bristol-Myers Squibb. In big pharma, Mr. Gregg led global development planning teams for pipeline compounds at all phases of development.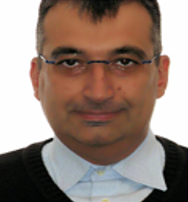 PhD, Director , World Wide Operations
He completed management studies at Motorola University where he also lectured on Risk Management. He holds an Applied Physics MSc and a PhD in Electronics and Telecommunications from Turin Polytechnic, Italy. After Motorola he was R&D Director of DDi's  Engineering Services Division in the United States. He went on to co-found and be CEO of the innovative Synapto company, dedicated to the development of Smart magnetic sensors. In this last decade, he has been at Elco Group, first as Managing Director of the Engineering Service division and now overseeing all manufacturing operations and research and development on a global level.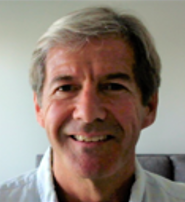 MBA, Business Development
He is a 28 year Pfizer veteran. He started in the Controllers Division as a Pharmaceutical and R&D Business Analyst, and from there became a Project Manager for operations in Europe, Asia and Africa. His next assignment was as Business Development Director, based in Brussels, for Asia, Africa and Middle East.  He then worked as Director Financial Operations Africa and Middle East.  Following that, he was promoted to Director/Team Leader New Product Development, responsible for the Neuroscience, Oncology and Metabolic Disease portfolios. He then moved to Tokyo, where he was Sr. Director Business Development Japan, responsible for all development pipeline programs, licensing / partner operations, and strategic planning.  Upon returning to New York, he was Sr. Director Commercial Development Emerging Markets. Bob joined the Pop Test & Palisades Therapeutics family of companies in 2015.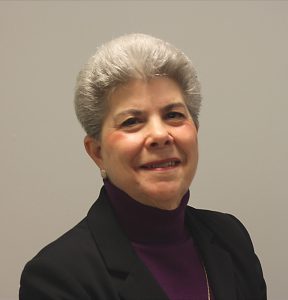 Melanie Cohen began her professional fundraising career joining a non-profit senior healthcare continuum, in 1998. She held the positions of Development Coordinator, Vice-President, and Executive Director of the Jewish Home Foundation of North Jersey, Inc. She was awarded her Certified Fund-Raising Executive Certificate (CFRE) in 2003. During her tenure, was responsible for operational fundraising, capital campaigns, planned giving and endowment, public relations, special events, and board and lay leadership development. In 2003, Melanie was responsible for the development of a very innovative and successful Annual Giving Program that has raised over $21MM in support of operations over 19 years, and in 2015 oversaw the branding and implementation of over 25 programs and events celebrating the Jewish Home Family's Centennial.  Most recently, Melanie directed the Jewish Home's Second Century Campaign, raising $29MM. Over the years, she worked as a member of the Jewish Home's executive management team on all aspects of furthering the mission of the Jewish Home Family. Melanie retired from her professional career in February 2022.